Zhejiang Jiuzhou Textiles & Garments Co., Ltd.

is a financial entity dealing with international trade business, approval by the Ministry of Foreign Trade & Economic Cooperation of The People's Republic of China.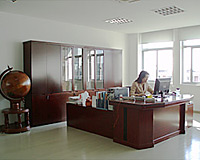 The Co. was founded in 1989, and restructured from former ownership of Taizhou Imp. & Corp. Textiles & Garments Branch in 1999. Located in Jiaojiang, a city on the East Coast of Zhejiang, which has a second biggest port in the province, five miles away from Huangyan airport. Mainly handling the export. business of varieties of textiles and garments, the Co. also deals in export of arts and crafts, light products, metal tools, machinery equipment and fittings, instruments,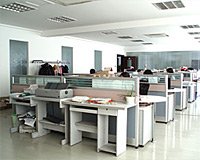 nonmetal mineral, medicines and health products, chemical products, rubber products, foods products, and perfumeoils. Through 20 years, steady growth, the Co. has been expanding the international market and building up a world-widely sales network. Its businessscope has reached more than 100 countries and regions. We have 5 affiliated holding factories, and we have also established close alliance with some 150 manufacturers.

By honoring of: following contracts, keeping credit, and sharing mutual benefits, we have won a high reputation with excellent services and faithful business style. In recognition of our profitability and social contribution, the Agricultural Bank of China has granted us AAA credit rating for many years in a stretch. The Co. therefore, sincerely hopes to co-operate with overseas trade circles closely to co-exploit and develop the mutual relationship of economic & trade.